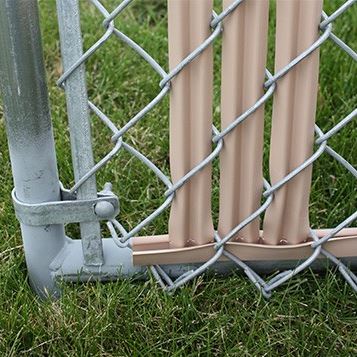 Increase the privacy level and curb appeal of your chain link fence with the EZ Slat! The EZ Slat privacy slat provides an easy and affordable way to make your yard safe and enhance the appearance of any chain link fence.
Standard Heights: 4,5,6,7,8,10 and 12 feet.
Slat Length: 3 1/2″ shorter than overall height of fence.
Maintenance: Pressure cleaning of surface contaminants is quickly accomplished with plain water.
Warranty: The EZ Slat carries a 7-year warranty.